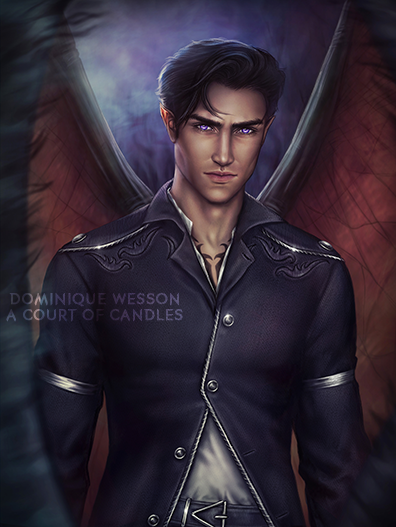 Art Print - High Lord of the Night Court by Dominique Wesson (ACOTAR)
---
This stunning artwork is by Dominique Wesson, inspired by A Court of Thorns and Roses Series by Sarah J Maas.

Each style of art print will vary in size from one another. Sizes are estimated. Art is printed without the featured watermark. Colors may slightly vary from image.
---
From A Court of Thorns and Roses by Sarah J. Maas, © 2015-2022. Artwork by Dominique Wesson / @dominiquewesson. Created with permission of Writers House LLC acting as agent for the author.
---
---