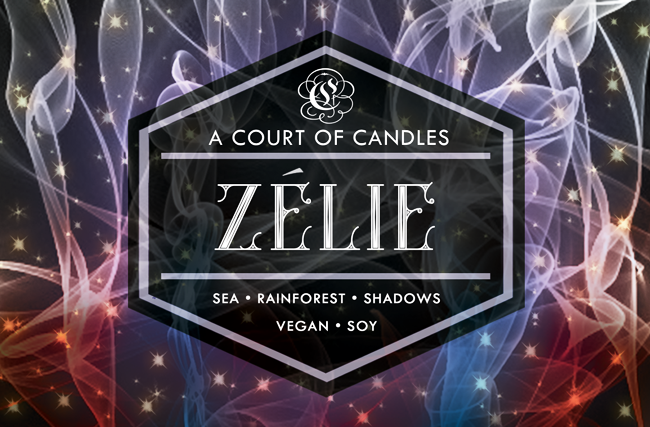 Zélie - Legacy of Orïsha - Soy Candle
---
SEA • RAINFOREST • SHADOWS

This candle is inspired by the Legacy of Orïsha series written by Nigerian-American novelist Tomi Adeyemi. Books included in the series: Children of Blood and Bone, Children of Virtue and Vengeance.
Note: This candle is being sold to raise money for donation. This fundraiser is in no way affiliated with any person, company or organization other than A Court of Candles.
BLACK LIVES MATTER FUNDRAISER:
All proceeds of the fundraiser candles will be donated to an organization supporting the Black Lives Matter movement at the beginning of each month. Each month, we will create a new collection of candles to add to the fundraisers.
Many organizations have received more than they need at the moment and are redirecting people to donate to other organizations in need. Therefore, we will be directing donations where they are needed the most at the time of each donation. Read more here.
Visit this website to see all the ways you can help: https://blacklivesmatters.carrd.co/

Because this candle is for donation, discounts are not applicable.
---